Quick update
"At God's appointed time, the Holy Spirit always leads us to a place of decision. Because the Psalmist made a heart decision, he had the peace of heart that nothing could destroy (Psalm 91:14). Great thoughts bring about great decisions. A decision born of God can make one God`s beloved. We are Christians by revelation. Revelation, love and unity of purpose has brought us together to fulfil mutual destiny in God. We took the heart decision to seal our union before God on 14 February 2022. And on 19 June, 2022 one year after our mentor was called home, we launched The University of God."
Happy birthday Ruth!
Your name indeed is Ruth; such a determined person with inner conviction that never gives up!
You are such a wonderful and loving woman
You are a blessing to me
You are a blessing to those who recognise the grace of God in your life
You are a blessing to the Uog family all over the world
You are an evangelist, a teacher a herald of the truth with a heart for those who quest for Christ
Today is your birthday a day to celebrate and give thanks to God for His unfailing love
The best is indeed to come
With all my love
Racine - 10/03/23
When words stop, they never really do...
But rather slip into silence – the language of the soul
Like water comes to the edge and pours over a precipice
It's sound must be felt
Must be heard
I know that is how it is with our love

The water trickled down
A long road of learning
The torture of loss
The beauty of awakening
The dream becoming true
The vision taking shape
The fruit of our love

Now the trickle is a torrent, a roar
With no beginning
No end
unstoppable
irreplaceable
indescribable
That is our love
Bound by the Spirit of Christ
On the 1st Anniversary of our marriage, we want to encourage those who are married to renew their covenant before God and those who are waiting on God, the right time brings the right person. It is never too late. At God's appointed time, everything is beautiful!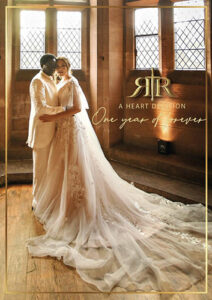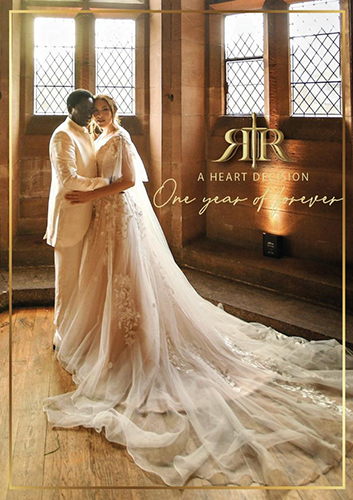 ©2023 All right reserved - The UOG.